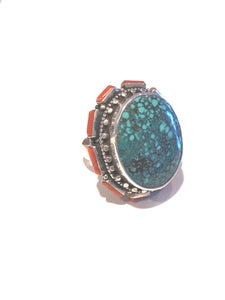 Sold to us by our favorite Tibetan vendor at the Tucson Gem Show, this big turquoise and Sterling silver ring measures 1.5" inches from top to bottom at the top.
Chinese turquoise and coral make up the simple yet quite exotic design. Sterling silver, ring size 8.5.
Big enough to be seen from across the room yet very comfortable to wear.